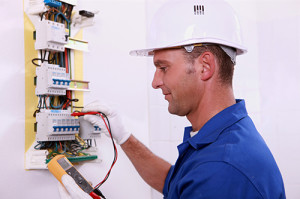 There are plenty of electrical services which HomeMates provides to the residents who live and work in Barnet, EN5. If you need professionally and safely done installation, repair, replacement of your electrical systems or devices, call us. The electricians are ready to cope with every task, regardless if it requires repair, replacement of damaged components or installation work. They can help you maintain your electrical appliances and systems in order for a long time, checking them for malfunctions on a regular basis. Call us and order the electrical services which you need and leave the rest to our team of skilled electricians.
Call us on 020 3745 4377 or send us an e-mail at info@homemates.co.uk to get a free quotation.
Electrical Services Prices
Electricians in Barnet from HomeMates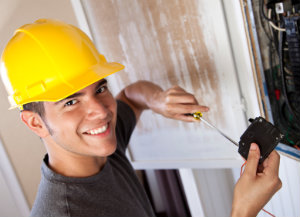 If you need installation or repair of your new or non-functioning electrical appliances, use our affordable and professional electrical services. The electricians who work for us can install the lighting systems in your garden, ceiling, home and office. They can replace and repair the sockets and switches in your property, install the wiring in your building. Use our professional electrical services to have properly functioning appliances and systems. They are available in and near Barnet, EN5 every day of the week. If you have problems with your alarm system, fire detector, lighting or any electrical appliance, get in touch with our customer care centre.
More Services in Barnet from HomeMates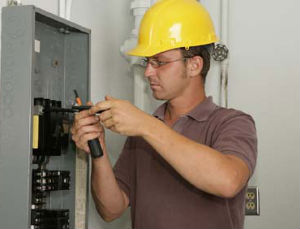 Electrical installations aren't cheap at all, so it is in your best interest to keep them in perfect condition in order to extend their lifespan for as long as possible. Unfortunately nowadays it is extremely difficult to find a contractor that will properly inspect, maintain and repair your home's electrical installation. If you are a resident of Barnet, EN5, London then you are in luck, because our professionally-trained experts are the most reliable choice when it comes to maintaining home or office electrical installations. We work with the most modern equipment and tools which gives us the ability to quickly localize and deal with any problems that may concern your electrical installation.
Local Electricians Barnet, EN5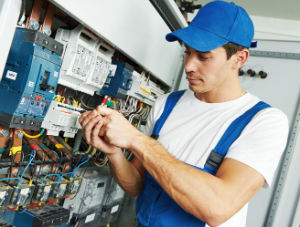 The lack of electricity can be so unpleasant and even frustrating but you got lucky because we are here to help you with any problem in the electrical installation you may have. The team of experienced technicians is specialised in installing lighting inside and outside your property. They can also carry out a fault finding procedure and fix a problem before it causes serious damages. We provide electrical installation services in Barnet, EN5 every day, even on the official bank holidays. Our bargain – basement prices are the other thing why our customers prefer our professional services.