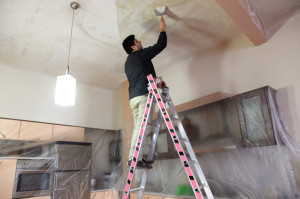 Refurbishing is a taught and usually a long process of renovating of old or damaged rooms or a house itself. It aims to bring the house to a better looking condition.
Our refurbishing company works in Barnet, EN5, London and we know our clients are not only for the better look of their houses but more comfortable, more useful and better serving houses. This is why we have a large team of experienced professionals -plumbers, electricians and decorators are available, but also architectures and engineers, so we can cover almost all your wishes. Maybe you should first meet our designer and the budget expert.
Feel free to call for further details.
Give us a call now on 020 3745 4377 or send us an e-mail at info@homemates.co.uk with your enquiry or to arrange a viewing.
Refurbishment Services Prices
The prices depend ond the size of the property and the requirements you have. Call us now and arrange a free viewing!
Home Refurbishment in Barnet from HomeMates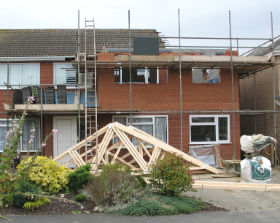 Differentiating your company from the millions existing in London is hard, even harder when the main building is not situated in the centre of the city but in Barnet, EN5. But, however, we manage to do it and to keep our customers. How we do it? With hard work, a lot of different services, professionalism and, of course, discounts. In the moment the best rebate that you can get is on the property refurbishing which is actually one of our main services. We provide not only internal decoration, glazing, carpentry and repainting but also external works. And the most important thing that has helped us during the difficult years of the recession, we listen to the needs of our clients.
House Renovation in Barnet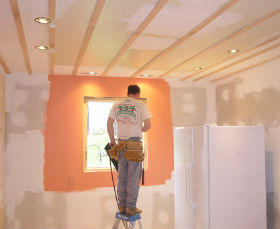 We can make the improvements and repairs that you need in your home. Our company offers professional home refurbishment which is provided for the domestic properties located in Barnet, EN5. Our technicians and decorating specialist can plaster, paint and wallpaper your walls and rooms, insulate your home, install and repair your plumbing, electrical and gas appliances, fit, replace and repair your wood floor, repair your roof. You can receive professional consultation and advice on your home refurbishment projects and have them implemented in the most convenient time. Contact our company's representatives to arrange your home refurbishment or fill in our enquiry form.
Property Refurbishment in Barnet, EN5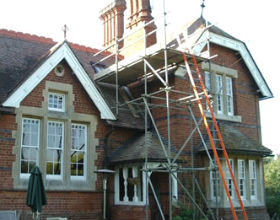 If you need more rooms or outdoor constructions in your home or want to have some repairs, innovations or refresh your rooms, HomeMates can help you. It offers professional home refurbishment in Barnet, EN5 which can make every home more attractive and comfortable. Use our services to order all kinds of repairs, installations, fitting of wooden floor, appliances and furniture, roofing services and home insulation. If you plan to redecorate your home, you can rely on our specialists to consult you and provide the painting and decorating which you need. Our home refurbishment will make your house and flat more inviting and boost its value.