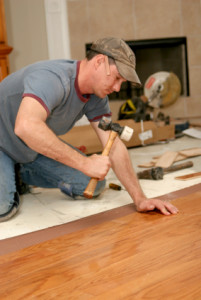 HomeMates is a one stop shop for home services in London. Our floor fitting services in Ealing, W5 are provided by experienced floor fitters. Call for a quote!
We have provided floor fitting services for a long time and are confident that our service can fully satisfy every need.
Our hard work has paid off and we have lots of customers who trust us to get the job done.
We're here seven days a week, so don't be afraid to call us and make an appointment.
You can get all the information you need by sending e-mail at info@homemates.co.uk or by giving us a call on 020 3745 4377.
Floor Fitting in Ealing from HomeMates
That your floor is fitted by professionals
High-quality results
That all work is completed on the assigned day
100% satisfaction
Here is a list of all the services we provide in Acton
Due to everyday wear and tear a floor needs to be replaced after a long-term use. Whether it's going to be laminate or bamboo type of flooring, it's a matter of personal preferences. But one thing is for certain – you need to find the best fitter in the area. And if that area is Ealing, W5, we highly recommend you try our company.
Floor fitting is the best option if your old floor is severely damaged or too unattractive. After you choose the materials and pattern for your new floor, there is only one thing left to do – find a fitter you can trust. Well, we guarantee that you can totally trust our company no matter which time of the year you want to have your floors replaced. Our service in Ealing is professional from start to end and we urge you to give us a try.
Professional Floor Fitting Services Ealing, W5
The process of floor fitting has a few stages. First off, we remove the old flooring so we can place the new floorboards or tiles. We need to make the surface even and smooth before we lay down the floor. Then the actual installation begins. Our fitters know very well how to place each floorboard or tile so that the floor can be used
Since every project is unique, we will listen and respond to your individual enquiries, paying attention to the things that interest you. Your floor will be fitted according to your expectations. We allow our customers to watch closely the work we do so that they are fully delighted with the final results. As we mentioned, although floor fitting is pretty much the same with every project, our service is personalised.
If you're convinced that we can deal with floor fitting to a high standard, we recommend you give us a call. It was mentioned before, we work within Ealing, W5. Do you live within this area? Then give us a call.