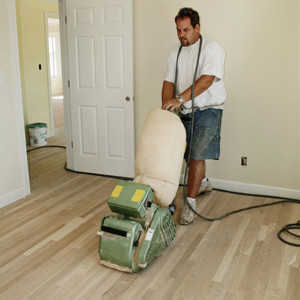 HomeMates provides professional floor sanding services in Ealing, W5. You can arrange a viewing or directly book a service by contacting our customer care team via e-mail or over the phone.
Our technicians will sand your floor professionally until it becomes smooth and rid of all signs of everyday wear and tear. The sanding process for the different types of floors may differ, according to their condition.
Use our reliable floor sanding services to make your floor restored and ready for sealing with oil, wax or other sealant. You can use our floor sanding services any time in the week you need them. They are provided in Ealing, W5 from Monday to Sunday.
You can get all the information you need by sending e-mail at info@homemates.co.uk or by giving us a call on 020 3745 4377.
Floor Sanding Services in Ealing from HomeMates
Our reliable floor sanding services include:
Inspection of the condition of your wooden floor
Removing all nails and wastes, which can obstruct the work of the sanders
Sanding with coarse-grade sandpaper for removing larger dents, scars and defects
Applying medium-grade sandpaper with the sanders to make smooth smaller imperfections and roughness
Completing the sanding process with fine-textured sandpaper and advanced sanders, which will eliminate even the tiniest scars, defects and unevenness
Using modern dust removing machines for cleaning your floor, after sanding
Final inspection of your floor
Here is a list of all the services we provide in Ealing
Wooden floors are a valuable investments, which need good maintenance. If your floor is stained, looks darker, has some scratches and defects, order our floor sanding services. They will make your wooden floor, scraped of its old sealant, removing all imperfections, which have appeared after everyday use. All marks of wear and tear will be erased from your floor with modern sanders and three types of sandpaper. Our floor sanding technicians are qualified, experienced and arrive equipped with the necessary machines and materials. Use our services any time you need them. They are provided in Ealing, W5 seven days in the week.
Professional Floor Sanding Ealing, W5
If you use our services, your floor will be rid of all scratches, stains, dirt and signs of lifting heavy furniture. Our technicians in Ealing, W5 use the latest sanders and the highest quality sandpaper, which will make your floor well buffed. If you have hardwood, pine or retailed wood, parquet, old or antique floors they will be sanded and restored to their initially nice looking condition. After removing all nails, dirt and objects, which may obstruct the sanding process, your wooden floor will be scraped of its outer layer and all imperfections on it.
Our floor sanding services will guarantee you removing of very obstinate stains, as well as all defects and scratches, which cover your floor. Call us or use our website to reserve your floor sanding.