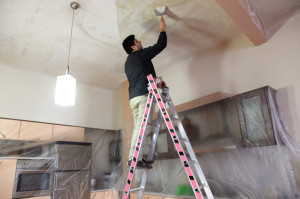 Professional home refurbishment services in Ealing, W5 provided by HomeMates. Give your house the look it deserves with our home refurbishment service.
In our agency we understand the importance of the safe and comfortable domestic environment and, therefore, we want to assist our customers with their attempts to make their homes better.
We will save you the stress of the domestic refurbishment with our affordable services. Ealing, W5 is the only place you will find reliable and yet low-cost procedures through which you can improve your home.
Give us a call now on 020 3745 4377 or send us an e-mail at info@homemates.co.uk with your enquiry or to arrange a viewing.
Refurbishment Services Prices
The prices depend ond the size of the property and the requirements you have. Call us now and arrange a free viewing!
Home Refurbishment in Ealing from HomeMates
We are ready any time to perform the following renovations for you:
Painting and decorating;
Building of various things;
Home extensions and others
Here is a list of all the services we provide in Ealing
For the last years our professional agency has established itself as one of the best providers of home refurbishment services for Ealing, W5 and the rest of the city. In London our specialists are well-recognised and also often called as one of the best for the execution of a number of domestic renovations.
Professional Home Refurbishment Ealing, W5
Whether you are in need for some improvements in the kitchen of your home, in the bedroom, living room or some of the external places of your real estate property, call the technicians from our agency. They know how to handle simple and more complicated projects easily, by working with the most modern equipment.
Delivering on time professional refurbishment services is something that our professional company can do best. Our teams of excellent technicians are well-prepared for the execution of every procedure which the client wants and they are never late. Except that, our specialists are also very flexible and determined to execute every project with great precision.
We can easily convince you in the professionalism of our employees by simply offering you the chance to read some of the testimonials which our previous clients left us. They contain enough information for the skills of our technicians and they can be found in the office of our agency.
To have a safely renovated home in Ealing, W5, you don't have to waste time reading boring manuals and spending money on unnecessary tools and materials. With our company all you have to do is pay the reasonable price which we offer for any of our refurbishment services.
There will be no additional fees or unexpected expenses because we will plan and explain the whole project to you in advance. In order to do that, you have to give us enough information about your expectations for the renovation of your home. We will be waiting for you to visit us in our office in London when you are ready.