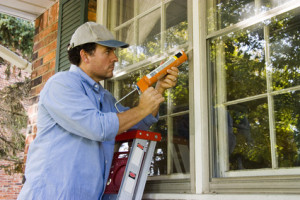 HomeMates provides wide variety of local handyman services in Ealing, W5. No matter what is the job, our skilled handymen can deal with any task in the house.
If you want to have all of your handyman related problems fixed, then you should definitely call our hotline. We work 24/7 and we are one of the best agencies in Ealing, W5, London. It is really important to know how to perform handyman services, and we believe we have whatever it takes to meet all of your needs.
We are always open for new business offers and thus, it will not take us more than a day to cope with all your requirements. Don't hesitate to call us no matter of the time – we will be waiting for you!
Handyman Services in Ealing from HomeMates
Call us anywhere in Ealing, W5 and the other close by London areas every time you have an issue and need expert assistance for:
Furniture Assembly
Fit blinds and curtains
Repair bath fan
Bed Assembly
Sliding Door Installation
You can call us on 020 3745 4377 or email us at info@homemates.co.uk.
Here is a list of all the services we provide in Ealing
Watching your number of household tasks grow every day is an unpleasant thing especially when you don't have the time needed to fix everything? We are happy to offer our handyman services which are made exactly for people like you who are busy but would like to spend their free hours enjoying other things than fixing plumbing or installing doorbells or mail boxes. You could do that yourself but why bother when you have our perfect professional help?
If you have made a thorough research on agencies that can perform handyman services, then you have probably spotted that we are definitely the best in the business due to many reasons. First, we know how to treat our customers right, then we know what professional attitude means and last but not least – our rates are one of a kind.
Professional Handyman Ealing, W5
We can guarantee that you will not be able to find more affordable handyman services than ours. We are located in Ealing, W5, London and it will be our pleasure to come and make things right – there is no room for hesitation.
No matter what handyman services you might need for your home, our team of professionals is glad to serve you. You may need us to fix your plumbing, your lighting or something else that has been broken or just doesn't work right, and you can have us assemble your cupboards, beds, etc.
We want you to know that we are here for any situation or problem you might have at home and we are fast and useful. We can always be hired around Ealing, W5 and the close London places and we'll be right there making you feel calmer and safer.