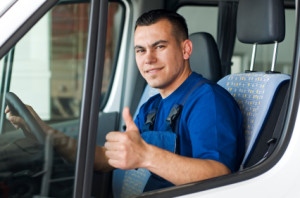 HomeMates provides fast and reliable man and van services in Ealing, W5 London. We will gladly assist you with any moving task. Get in touch for a quote.
Moving heavy objects such as sofas, beds, refrigerators, ovens, etc. is guaranteed to be made with extra care and attention, which is to guarantee their safety.
Unloading and unpacking are also included in the service price, so that you can receive specialized aid till the final stage of the man and van assistance.
To get in touch with us please give us a call on 020 3745 4377 or email us at info@homemates.co.uk.
Man and Van Services in Ealing from HomeMates
We are offering you:
team of qualified movers
spacey vans at your disposal
extra care for your belongings
lifting and transportation of heavy objects
professional packing and unpacking
Here is a list of all the services we provide in Ealing
We provide expert man and van professional assistance to all the people, who live in Ealing, W5. There could be many reasons to leave your current residence. If are going to change your current residence, you will have to take into consideration the whole process of moving out.
Bear in mind that it is associated with a lot of work and a single person could hardly manage to do it by themselves. Therefore, we are offering you great man and van service that will provide you with everything you need in order to leave your current house.
Man and Van Ealing, W5
Our professionals have all the packing knowledge required to ensure the safety of your belongings during the whole transportation process. Our employees will also perform quick unpacking procedures, if you want them to.
The vans we have at your disposal are capable to pick up all of your belongings. Our man and van specialists use a space-saving method of item loading in order to maximize the capacity of our vehicles.
The residents of Ealing, W5 can be certain that moving into a new place won't be a bother thanks to the excellent man and van services of our company.
Let us provide you with more details about what we do. First, we will pack all the belongings that you want. Afterwards, all of the packages will be carefully moved to a convenient place near our professional transportation vehicle.
Stairs and elevator obstacles won't slow down the process. Once we are ready, all of your items will be placed with care inside the van and steadily transported to the location you have previously specified.
You will have to give us a call, if you would like to receive our premium man and van service in Ealing, W5. The call center works 24/7, so you can clear out the details regarding time, date and address. Pleas,e call at least 48 hours earlier to make an arrangements, so that we can react as soon as possible.