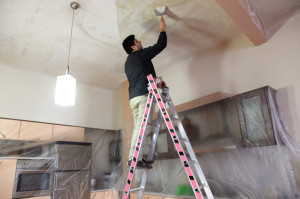 If you want to know where you can receive first-class service and low-cost professional home refurbishment procedures, we can tell you right now. Our company has an office in London which stays open from Monday to Sunday. You are welcome to visit us whenever you like and book a home refurbishment procedure for your house located in Enfield, EN1 or in some other part of the city of London. Our first-class services will transform your property on no time, turning it into the place you've always wanted. From simple to more complicated home improvements, our professionals are ready to do anything.
Give us a call now on 020 3745 4377 or send us an e-mail at info@homemates.co.uk with your enquiry or to arrange a viewing.
Refurbishment Services Prices
The prices depend ond the size of the property and the requirements you have. Call us now and arrange a free viewing!
Home Refurbishment in Enfield from HomeMates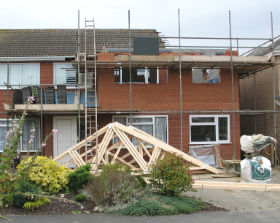 You can increase the value of your domestic or commercial property, have the innovations and improvements which you plan in it by using our high-quality home refurbishment services. They are one of the best in Enfield, EN1 and will make your home improved with the renovations, repairs, conversions and extensions which you need. You can order refreshing and redecorating of your house by plastering, wallpapering, painting the rooms in it or replacing the tiles. You can increase the number of rooms in your house by ordering house extension, loft or basement conversion. The technicians in our agency can also repair and install your electrical, plumbing and gas systems and devices.
House Renovation in Enfield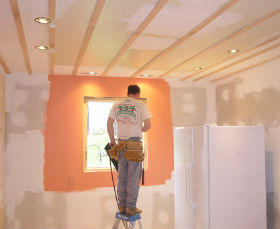 There are many ways to renovate your home and our company offers a wide range of options. Anything from a new kitchen to loft conversion, redecorating and floor fitting is in our capacity as renovators. Our home refurbishment business in Enfield, EN1 is very successful and we are proud of this. Every day we face different challenges and by dealing with them we manage to grow and improve our abilities. We keep expanding and giving our hardest to achieve the results every individual client wants to get with his or her home refurbishment. We are ready to give you a helping hand.
Property Refurbishment in Enfield, EN1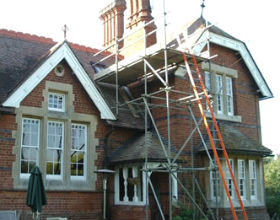 There are moments when you need to refurbish the house – either it is old enough and the plumbing and electrical installation needs urgent update, either you have bought it just now and you want to make it look like you dreamed of. No matter what are your reasons, in refurbishment for Enfield, EN1, London, our company can be useful in lots of ways.
As a refurbishment company we have a team of different specialists in different areas – thus we can answer all you needs – from the architectural needs, design needs, up to decorating and plumbing and electrical installations – all you need in one company. Call us