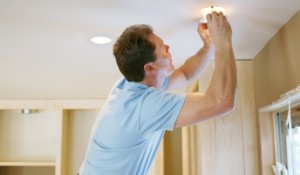 Dealing with electrical issues can be not only challenging but also dangerous unless you have enough experience and knowledge about the electrical matters.
In case a trouble occurs, you'd better entrust HomeMates which has a vast experience in delivering various electrical services for domestic, commercial and industrial premises.
Call us on 020 3745 4377 or send us an e-mail at info@homemates.co.uk to get a free quotation.
Our services include
Internal and External Lighting
Electric Heating
Lighting Repair
Electric Installations
Intruder Alarm Systems
Fire Detection Systems
Fault Finding
Safety Testing
Fuse Board Replacements
Electrical Services Prices
Additional Electrical Services From HomeMates
Service Details
The internal and external lighting repair services are delivered with extra precision and ensure the effective lighting in any home, office or garden. The electric heating service covers a wide variety of procedures intended to cool or warm the interiors of any building via different electric devices.
No matter how big or small the issue with your internal or external lighting is, it needs to be promptly fixed so further problems are avoided. The various wiring methods, the safety standards and all the switches, meters and conductors, associated with the electric installations require dexterity and utmost care, which therefore means that the installation itself should be performed by a professional electrician.
Keeping the accidents, that may happen within your property, to the minimum by having an alarm and a fire detection system installed. In case you are moving into a new property or you just want to make sure everything is fine, opt for the safety testing and fault finding services for a complete peace of mind.
All too often various problems are detected during the fault finding service, one of which is that the fuse boards need replacement. The installation of the new fuse board should be performed in accordance with all safety and healthy standards for achieving the desired results and preventing incidents.