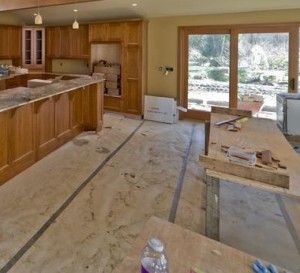 After some renovation or large or small construction work, usually there is a lot of mess. Our builders cleaning services provide removal of garbage and all kinds of stains, debris and leftovers after new installations and home improvements. Our cleaning staff can cope with permanently removing of all stains, paint splatters, fingerprints. They will eliminate the plaster and dirty marks from all kinds of surfaces in your property.
Our after builders cleaning service is only one of the professional cleaning services offered by HomeMates in London and Greater London.
E-mail us at info@homemates.co.uk or call us on 020 3745 4377 and our customer care team will gladly explain you even the smallest details about our cleaning services.
Vlado
works for the company for 4 years. Vlado is a successful leader who always aspires to improve the service performed by his team.
Daisy
has helped to more than 2,000 Customers to save time and make sure that their houses are sparkling and perfectly cleaned.
Oliver
covers Professional Window Cleaning for more than 2 years. He has helped to numerous Customers to get their windows cleaned.
Rejep
is one of the most sought out in the company, as he is specialised in Professional Upholstery Cleaning.
The builders cleaning our company provides includes:
Removing of rubbish after construction
Cleaning walls, ceilings and windows from splatters, stains and dirt
Steam cleaning where necessary
Removing all kinds of debris, building wastes and garbage
Professional cleaning of carpets, hardwood floors, upholstered furniture and anything else, which needs cleaning after construction or renovation work
Polishing light fixtures and removing labels from kitchens, bathrooms, toilets and different appliances
De-scaling of tiles
Cleaning all indoor rooms and outdoor space after construction or renovation
Our cleaning technicians will remove all the paint, cement and plaster from your hardwood floors, clean your window frames, doors, walls and appliances. They will scour and polish your sockets and switches, sanitize the bathroom and toilet tiles, bathroom appliances. Our cleaning staff will make sure all the dust, plaster, paint marks and dirt will be taken out of your rooms or outdoor area to a safe place for disposing. They will vacuum clean all floor coverings and upholstery and mop the hardwood floor.
Advanced Builders Cleaning Service
Our builders cleaning services are available for both residential buildings and commercial properties. Our cleaning staff is supplied with the most advanced vacuum cleaning, steam cleaning machines, non-toxic detergents and cleaning preparations. They can polish, vacuum clean, steam clean and remove the rubbish from your bathrooms, kitchens, living areas, toilets, bedrooms, stairs and hallways.
Your home or commercial property will be spotless and looking like new, after our professional after builders cleaning staff remove all the debris, construction wastes, plaster, cement and dust. Your indoor area will be polished and thoroughly cleaned and ready to be used after we sanitize it. Even your outdoor space will be well sanitized after some extension, conversion or building project.