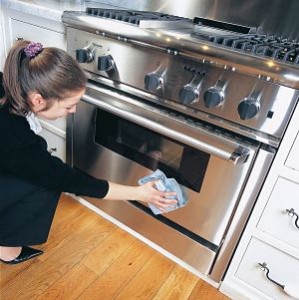 Our company offers a wide range of cleaning services. Among them is our oven cleaning. We are prepared with the right solutions and machines. Our cleaners specialise in oven cleaning and are qualified to clean kitchen appliances.
Our service takes a couple of hours depending on the amounts of dirt to be cleaned, as well as whether the appliance has been well maintained since the purchase. A few other factors are taken into account such as nature of stains, material of oven and the cleaning method we choose to use for that particular item.
Our oven cleaning service is only one of the professional cleaning services offered by HomeMates in London and Greater London.
Vlado
works for the company for 4 years. Vlado is a successful leader who always aspires to improve the service performed by his team.
Daisy
has helped to more than 2,000 Customers to save time and make sure that their houses are sparkling and perfectly cleaned.
Oliver
covers Professional Window Cleaning for more than 2 years. He has helped to numerous Customers to get their windows cleaned.
Rejep
is one of the most sought out in the company, as he is specialised in Professional Upholstery Cleaning.
The process includes cleaning the following parts:
Racks
Grills
Filters
Extractors
Hobs
Oven cleaned from top to bottom on the inside and on the outside
E-mail us at info@homemates.co.uk or call us on 020 3745 4377 and our customer care team will gladly explain you even the smallest details about our cleaning services.
What does the cleaning include? First of all you should know that the oven is cleaned internally and externally. We begin cleaning from inside and slowly work our way to the external parts of the appliance. What do we do?
First, we take out everything that is in the oven such as thermometers, pizza stones and racks and put them aside.
As we are professional cleaners, we use a number of specially formulated cleaning solutions, which are capable of loosing dirt and successfully remove stains.
Once the contents of the oven are taken out, we apply a cleaning solution which is very gentle on the surface.
While we let this sit to allow the solution to work on the dirt, we clean the other parts of the oven, starting with the racks. Then we go back to the oven. Using our own tools we scrape off as much dirt as we can. We wipe down the appliance. If the oven has hot plates, once again we use special solutions to clean the surface.
Finally, when everything is done, we do a final wipe down of the oven. Then we put everything back in its place.
This is how we clean kitchen appliances. If you feel like joining us, feel free to call us any time.