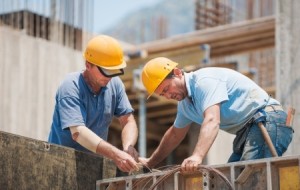 HomeMates provides local building services in Chiswick, W4. Our experienced builders will help you with any construction project. Call us for a free quote!
We are professional builders who have all the insurances, knowledge and skills required. We use advanced equipment and the best materials and products. We always do the work to the highest standards possible, paying attention to customers' requests. We're very committed to what we do.
Local Building Services in Chiswick From HomeMates
What building services do we have? Check out a list of the things we do:
House extension;
Kitchen fitting;
Loft conversion;
Structural repairs;
Bathroom fitting
Many people have used our company and we must say they were very delighted with the work we did in their properties. We promise to work miracles in your home as well. In case you want to know, we're available 7 days a week. Give us a call.
Contact HomeMates on 020 3745 4377 or at info@homemates.co.uk.
Building Services Prices
The prices can vary greatly depending on the size of the property and materials used. We strongly recommend to fill in the form or call us for a free quote.
Here is a list of all the services we provide in Chiswick
Due to long-term use, most properties need structural repairs after a period of time. Apart from this, many people tend to renovate their homes from time to time. If you have decided to install a new bathroom, extend your house or change the appearance of your property, we promise to help. We offer building services in Chiswick, W4 and we're very dedicated to what we do.
Each service is provided by professional workers who are experts in their field. We have a very dedicated team of builders who have worked on many building projects in Chiswick, W4 so far. All these years have taught them everything they need to know about building and they are trained to use their skills and competences during the building process.
Professional Building Services Chiswick, W4
Extended information about our services:
House extension – Extending a house to create more space. It may involve loft conversion.
Loft conversion – Extending an attic to create more space in the house. Loft conversion is very common among Londoners. There are a few types of conversion. The type of conversion we can do for you depends on the structure of your property and your personal preferences.
Bathroom fitting – Installing toilet, basins, showers, furniture and other bathroom units to create a new useful and beautiful bathroom.
Kitchen fitting – Fitting stoves, sinks, countertops, cupboards and other kitchen appliances and units.
Structural repairs – Repairing minor foundation damage, cracks and other structural issues.
So, if you want to change the appearance of your home, fix some damage or create more space within the premises, we are the builders you're looking for. Our company serves Chiswick, W4. We urge you to call us and give us a try.