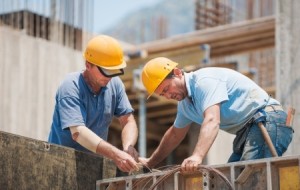 HomeMates provides local building services in Whetstone, N20. Our experienced builders will help you with any construction project. Call us for a free quote!
If you're looking for professional building services in Whetstone, N20, there is no better company than ours. We have been committed to building services for a long time and now we are experts in this field. We can help you create extra space in your home or remodel your rooms any day of the week.
Our service is completely affordable and time-saving. We do our best to delight our customers with the final results. If you want to extend your home or convert your basement, turn to our company for help. We'll be there for you when you need us.
Contact HomeMates on 020 3745 4377 or at info@homemates.co.uk.
Building Services Prices
The prices can vary greatly depending on the size of the property and materials used. We strongly recommend to fill in the form or call us for a free quote.
Building Services in Whetstone From HomeMates
Everybody in Whetstone, N20 who has used our building services knows they are of superior quality and completely professional. You shouldn't worry about the quality of work we're going to provide.
More about our building projects:
Work starts on the assigned day;
All measurements are made in advance;
All products and supplies are provided in advance;
We may need planning permission
Here is a list of all the services we provide in Whetstone
Once we start a project, we'll need to do a few things. First, we'll inspect the premises, see if the improvement you want can be made, make measurements and carry out plans. If necessary, we'll submit them for permission. Generally, you'll need permission for major structural changes like house extension, basement and loft conversion. It totally depends on a number of factors. During the process we may consult with you on a few matters. If you want, you can watch the entire process closely. Keep in mind, that most structural changes require time. So it may take weeks before we complete the building project.
Professional Building Services Whetstone, N20
We don't use a one-size-fits-all approach because every person is different, therefore his or her goals and requirements are different. The only thing that matters to that person is that we meet his or her expectations. We promise that we'll take into consideration your goals and preferences when making improvements to your home. We'll install the materials you pick, provide the changes you ask for and do everything to make your home a better place. You can be sure of that.
If you find our services useful and reliable, we suggest you get in touch with us, so you let us know more about your goals. We'll answer each question and give you further details about any aspect of our service that interest you. We ask that you trust us and we promise we won't leave you behind. Our headquarters are based in Whetstone, N20 and we're open 7 days a week.