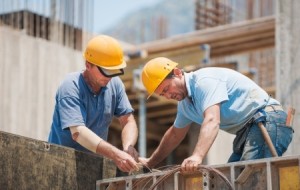 HomeMates provides local building services in Brixton, SW2. Our experienced builders will help you with any construction project. Call us for a free quote!
If you search for professional building services, you can completely count on our reliable and experienced specialists that can manage with every task in an excellent way. We promise the highest quality building services, available in Brixton, SW2.
Our comprehensive staff is ready to assist you with your building project and to offer you the valuable advice of our team of architects and building engineers. Your basement and loft conversions, as well as your extensions will be planned in a precise way and we will be happy to take into account your ideas.
Building Services in Brixton From HomeMates
Whenever you need professional building services, done according to all the standards, contact our dedicated company. We are ready to offer you the following list of things, included in our building services in Brixton:
Great projects and designs for your building
Basement and loft conversions done in a professional way
Excellent new builds done by our competent team of specialists
Effective testing of the systems
Electrical installations if required by the customers
First class quality tools and equipment
We guarantee you great availability, even at the weekends, so do not hesitate to contact us at any time that will be convenient to you.
Contact HomeMates on 020 3745 4377 or at info@homemates.co.uk.
Building Services Prices
The prices can vary greatly depending on the size of the property and materials used. We strongly recommend to fill in the form or call us for a free quote.
Here is a list of all the services we provide in Brixton
We are motivated to come up with the greatest ideas for the design of your building and we guarantee smooth working process because all of our employees have been trained in the best possible way.
You can leave all the organization of the building services in our hands because we possess the needed experience and dedication to provide perfection in every detail. You can count on us for other additional procedures such as testing of the systems and assistance with the electrical installations in your home.
Professional Building Services Brixton, SW2
We will use very innovative approaches in our work that will ensure the best final results for your loft and basement conversions, as well as for your extensions. Our building engineers will collaborate with you, offering you the most suitable designs and projects for your home. Find us in Brixton, SW2 and benefit from the exclusive offers of our respected company.
We have prepared the most reasonable prices in Brixton, SW2, so hurry up and trust our flawless building services. We are expecting your phone calls during the whole week and if you prefer, you can use our great call centres, where you will receive answer to all of your questions, concerning our building services.